Auguste-Xavier Leprince (1799-1826)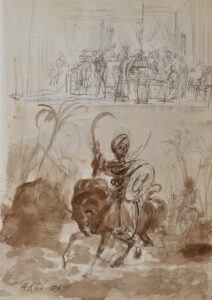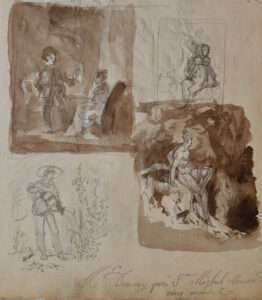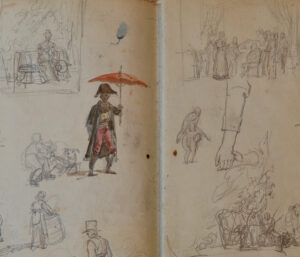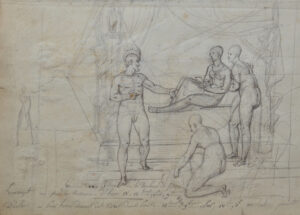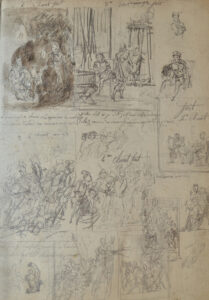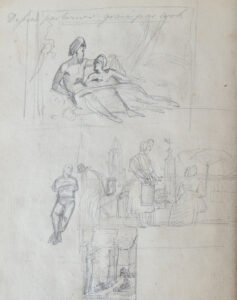 Auguste-Xavier Leprince (1799-1826)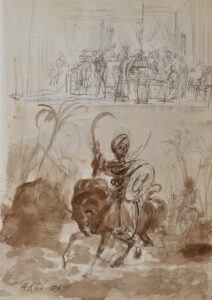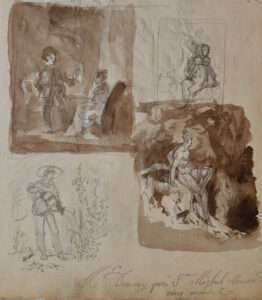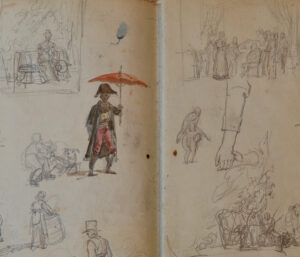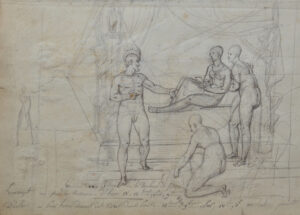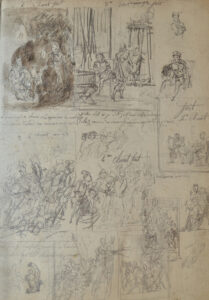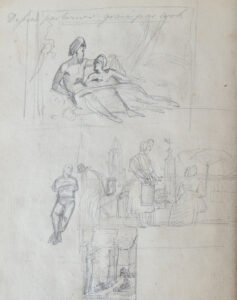 Auguste-Xavier Leprince (1799-1826)
Auguste-Xavier Leprince (1799-1826)
Sketch book containing drawings on forty seven leaves, in a portfolio of the time, with various subjects as contemporary or historicist scenes, landscapes and portraits.
Pencil, brown wash and watercolor
Dimensions of the plate 26 by 19 cm.
Provenance : Private collection, Paris.
Auguste-Xavier Leprince was born in an artists family who met succes in his early age, with famous patroons like the King Charles X or the duchesse de Berry.
He exhibited in the Salon at nineteen until his death at twenty-seven.
He is known for his pastoral scenes with landscapes influenced by Dutch school, he also worked in the Troubadour style.