A Régence ormolu mounted Japanese porcelain pot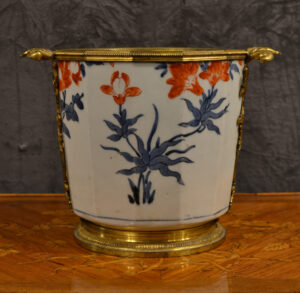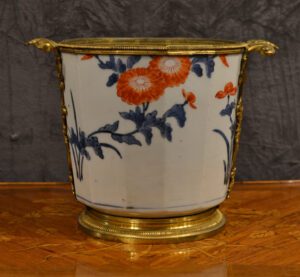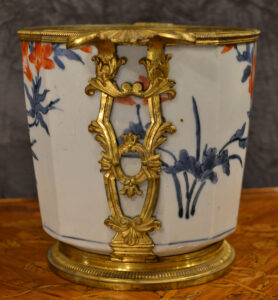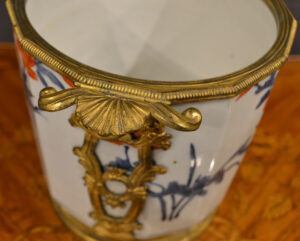 A Régence ormolu mounted Japanese porcelain pot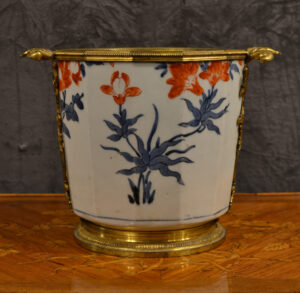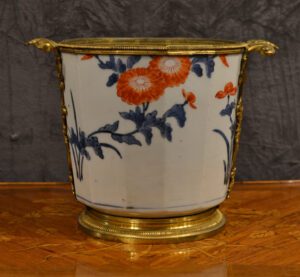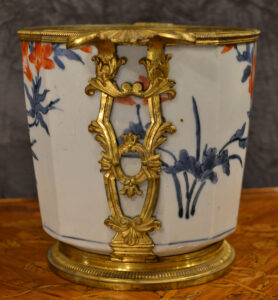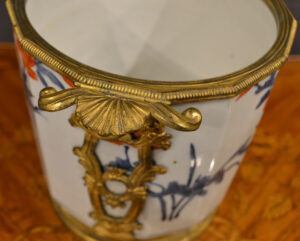 A Régence ormolu mounted Japanese porcelain pot
Decorated with chrysanthemums an daylilies in the Imari palette (blue and red on a white ground) the pot in adorned with ormolu mounts made in France in early 18th century.
Circa 1720
Height: 15,5 cm
Width: 21 cm
Imari is the name of the japanese port where the porcelains made in Arita kilns were exported to Europe.
Very sought after since the 17th century, oriental ceramics were often mounted with silver or gilded bronze in the 18th century to adorn them or transform their shape or use.