A rare pair of Régence Chinese lacquer and japanned wood cabinets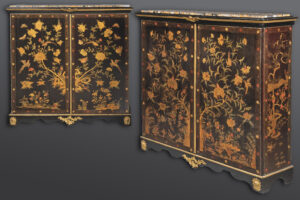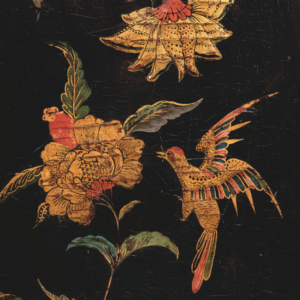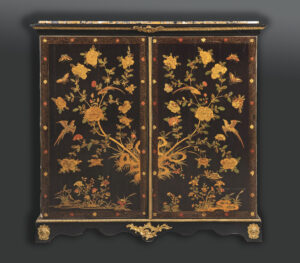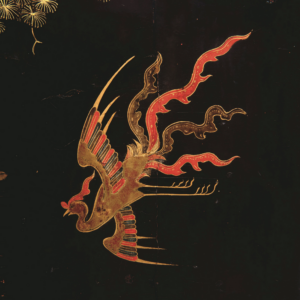 A rare pair of Régence Chinese lacquer and japanned wood cabinets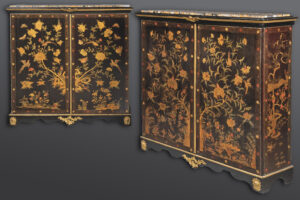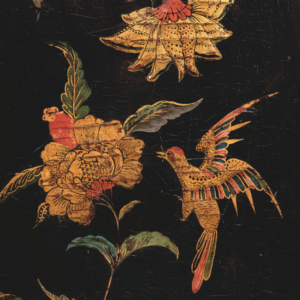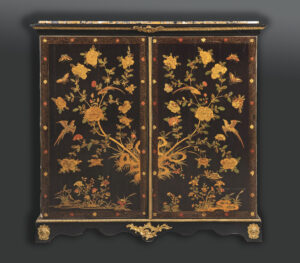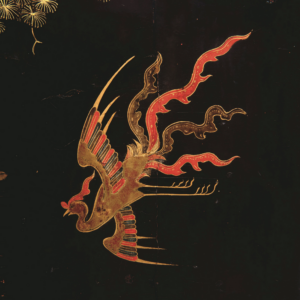 A rare pair of Régence Chinese lacquer and japanned wood cabinets
Each with a rectangular breccia marble top above two doors decorated with Chinese lacquer panels adorned with a shrub, flowers, bird and butterflies. The lateral panels with pine, prunus and bamboo, so called the three friends of winter. Each lacquer panel within stylised scrolls friezes.
Height: 133 cm
Width: 137 cm
Depth: 43 cm
Provenance : Luzarche d'Azay collection in Paris in late 19th century.
Conditions : marble top replaced, the top and base of one of the cabinet have been altered in 19th century, partially remounted.